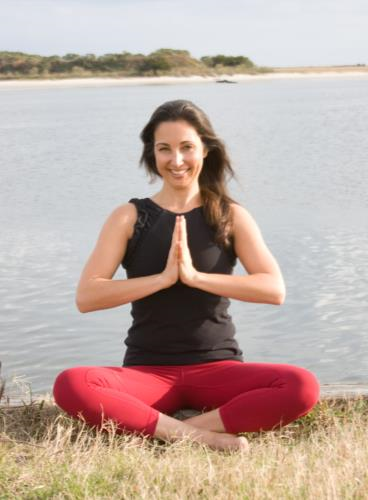 Jessica Hartmann, PT, DPT, E-RYT 500
I am a licensed physical therapist specializing in manual physical therapy and a medical yoga therapist. I have combined my passions of physical therapy and yoga with the creation of Integrative Rehab and Wellness, Inc., to facilitate a healing environment that supports overall health and well-being.
I completed my Master's Degree in Physical Therapy at Duquesne University in Pittsburgh, PA and my Doctorate Degree in Physical Therapy at Nova Southeastern University in Ft. Lauderdale, FL. The majority of my post–professional manual therapy education has been through Michigan State University's College of Osteopathic Medicine. This training has provided me with the tools necessary to successfully treat a variety of conditions, including back and neck pain, sacroiliac joint dysfunction, sciatica, musculoskeletal issues (shoulders, hips, knees, etc.), chronic pain, fibromyalgia, migraines/headaches, anxiety, arthritis, and TMJ. I completed my dry needling certification through Dr. Ma's Integrative Dry Needling Program and have found this technique to be a highly effective form of physical therapy for musculoskeletal and neuromuscular conditions, injury prevention, and performance enhancement. I am currently a Ph.D. candidate at Nova Southeastern University.
Physical Therapy
As a physical therapist, I am committed to optimizing movement to improve the human experience. This includes enhancing physical function, health, quality of life, and well-being across the lifespan. Together, hands on care and patient education can have a profound effect on people's lives as they achieve fitness goals, maintain independence, and lead active lives. An individualized treatment plan can improve one's ability to move, reduce or manage pain, restore function, and prevent disability. Physical therapy is not only to help with injuries, but can help people become healthier and prevent future problems.
Yoga
"Medical Yoga Therapy applies yoga principles and techniques to specific acute or chronic illnesses or states of disease or imbalance. Yoga is an ancient system of health that enables you to use your body, mind, breath and spirit as one unit, therefore enhancing and promoting an overall balanced lifestyle of health and well-being. Yoga Therapy is an emerging profession that has resulted from the popularity of yoga in the western world. This is mainly because of its effectiveness in delivering a holistic approach to healing and the focus that it places on self empowerment and self healing. Medical research shows it is among the most effective complementary therapies in treating health problems." -physioyoga.ca
Education
I believe that teaching patients techniques to help themselves is an integral part of the healing process. Through patient education in anatomy, body mechanics, activity modification, nutrition, and stress management, I will provide you with the tools you need to enjoy the long term gains you have made long after your plan of care is complete.